Call : 01642 913727 Monday-Friday: 8am - 5pm. Saturday: 9am - 5pm
35,000
+ Happy Customers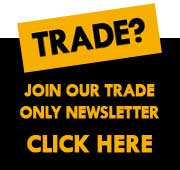 Flooring
Flooring can transform your bathroom in an instant. At rubberduck Bathrooms we offer a wide range of bathroom and waterproof flooring with a great selection of patterns and colours.
Our Range of bathroom vinyl flooring is the perfect way to update your bathroom. Vinyl flooring is anti-slip and water resistant making it the ideal choice for bathrooms and even kitchens. It's also highly durable and easy to clean, making vinyl flooring a practical, safe and stylish addition to your home.
Flooring
At rubberduckbathrooms we offer a range of flooring perfect for bathrooms, kitchens and other rooms within your home or business. Or range includes hardwearing floating vinyl floorings and hardwearing waterproof vinyl flooring from manufactures such as Grant Westfield. Bathrooms and Kitchens are high traffic areas of your home. A hardwearing bathroom flooring is a most.
Information
Customer Service
Copyright © 2016 Rubber Duck Bathrooms Ltd