Call : 01642 913727 Monday-Saturday: 9am - 5pm
35,000
+ Happy Customers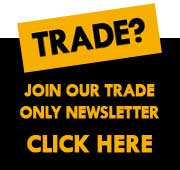 Digital Showers
Digital showers allow you to control the flow and temperature of the shower water with a simple touch of a button. Some models of digital showers also offer remote control to allow to you switch on the shower from outside the shower room or wetroom and pre-setable settings to store your favourite temperature and flow rate.
Many digital showers have a stylish led fitting, that will add impact and focus to any bathroom or wet room.
Digital Showers
Digital showers bring showering into the 21st century
How do Digital Showers Work?
Digital showers work by taking water direct from both the hot and cold pipes and mixing it in a digitally controlled processing unit to achieve the desired temperature. This water is then pumped to the shower outlet, be that body jet, hand shower, fixed head or spray head at a constant flow rate as selected by the user.
Information
Customer Service
Copyright © 2016 Rubber Duck Bathrooms Ltd