Call : 01642 913727 Monday-Saturday: 8am - 5pm
35,000
+ Happy Customers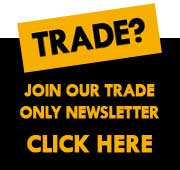 Easy Access Baths
Easy Access Baths (walk in baths) provide a bathing solution for people with mobility issues. easy access baths can take away the worry of bathing and give you back your independence.
Easy Access Baths
Easy Access Baths
Easy-Access baths are perfect for disabled, less-abled or elderly persons. Easy Access baths feature a door to allow access to the bath and a seat area to allow disabled or elderly users to enter by walking in to the bath through the door, before closing the door and filling.
Easy access baths feature a thermostatic filler to allow the bath to fill with warm water to avoid the user burning or injury which is essential for people who have suffered spinal or nurve damage and are unable to feel heat.
Many easy access baths are deeper and shorter than a standard bath, this allows the users, who have difficulty getting up from a low height, to be seated at a comfortable height. At Rubberduck Bathrooms we also offer a standard sized 1700 walk-in-bath that features a walk in door, removable seat and an integrated shower screen and thermostatic shower and bath filler.
Information
Customer Service
Copyright © 2016 Rubber Duck Bathrooms Ltd