Call : 01642 913727 Monday-Saturday: 9am - 5pm
35,000
+ Happy Customers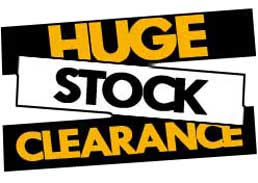 Bathroom Mirrors
Mirrors are not only an essential piece of equipment for a bathroom, but can also makes its own statment. At Rubberduck Bathrooms we offer a wide range and styles of mirrors, from small cosmetic mirrors to large bathroom mirrors and everything in between. Standard bathroom mirrors and illuminated bathroom mirrors (bathroom mirros with lights) with the latest LED lights. Many LED bathroom mirrors with lights also come with shaver sockets and demister pads to stop them from fogging up while in a streamy bathroom. This makes these bathroom mirrors even more practical. Rubberduck Bathrooms has a wide range of bathroom mirrors to give any space a unique look. Choose from illuminated mirrors, bathroom cabinets to increase your storage space, music mirrors with built-in speakers and more. Click on the categories below to find what you're looking for or use the filters to the left to narrow down the results to find your perfect bathroom mirror.
Bathroom Mirrors
Bathroom Mirrors
Browse our range of bathroom mirrors in a wide range of shapes and sizes including long, oval, wide, circular, with lights or without, we are sure that we have the right bathroom mirror for you.
Bathroom Mirrors
Mirrors in the bathrooms are essential to the practicality of your bathroom. Bathroom mirrors help you with many askpects of daily grooming in the bathroom including, hair grooming, dential care and male grooming and shaving. Many bathroom mirrors now come with a range of features to increase their practicallity in the bathroom such as built in shaver sockets (perfect for shavers and tooth brushes), built in lights to help illuminate you bathroom and face while grooming or purly for effect (infinity mirrors) and demiser pads to keep you mirror steam free. Some mirrors now also come with built in clocks, speakers, FM radios, DAB digial radios, bluetooth and even televisions. these are knows as audio mirrors or media mirrors.
Information
Customer Service
Copyright © 2016 Rubber Duck Bathrooms Ltd