Call : 01642 913727 Monday-Friday: 8am - 5pm. Saturday: 9am - 5pm
35,000
+ Happy Customers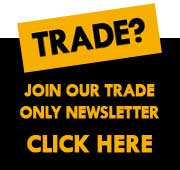 Bathroom Suites
A bathroom suite is a foundation upon which your bathroom will be built. We all love relaxing in the bath at the end of a long, tiring day. At Rubberduck Bathrooms we have a wide range of bathroom suites for all budgets and tastes. View our extensive range of luxury complete bathroom suites which including bath suites, shower suites, furniture suites and much more, alternatively you can create your own perfect bathroom suite by choosing from our range of baths, toilets and basin to a suite of your very own. remember to visit our showering section, taps section and bathroom furniture to completely customise your own bathroom suite.
Bathroom Suites
Bathroom Suites, Baths, Toilets, Bidets & Basins
Normally a bathroom suite consists of at a basin and toilet, often called a 4 piece set, and a bath. This provides the very basic elements to allow your bathroom to function correctly. Our ensuite bathroom suites feature 4 piece sets but instead of a bath they feature a shower cubicle. Our range of bathroom furniture replaces the standard 4 piece pottery with furniture for extra storage and style.
We hear over and over from many of our customers that their bathroom is too small or the layout prevents them from creating a stylish designer looking bathroom, but we think different! We offer a wide range of bathroom suites for all sizes of bathrooms, allowing everyone to create the dream bathroom of their very own.
We are obsessed with bathrooms, you could say we are quackers about them. We have numerous complete bathroom suites in an abundance of shapes and sizes ranging from traditional to modern, futuristic or minimalist. But if you don't like any of complete bathroom suites, then you can always make your own by choosing from our range of toilets, basins, baths, showers, taps and brassware to create a suite as individual as you.
Each bathroom suite includes a range of individual options. You can choose a wall hung, corner, inset, countertop or cloakroom basin, plus an accompanying pedestal or towel rail. Then you've got the choice of a close coupled, wall hung or back to wall toilet. With so much versatility, our bathroom styles are sure to match yours.
Whether you're planning a new master bathroom or adding some much-needed elegance to your ensuite or cloakroom, we've got the bathroom suite for you.
Information
Customer Service
Copyright © 2016 Rubber Duck Bathrooms Ltd