Call : 01642 913727 Monday-Saturday: 9am - 5pm
35,000
+ Happy Customers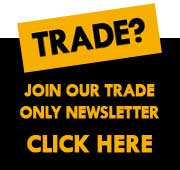 Towel Rings
Towel rings are perfect for bathrooms, ensuites and WC cloakrooms. Towel Rings can be installed next to basins or next to shower enclosure to allow for easy access to a towel where required. Towel rings hold your hand towel when not in use. Refurbishing or renovating your bathroom, there are a whole lot of accessories which can style and function to your bathrooms. Installing a towel ring to a narrow space where a towel rail or bar would be too long to fit can add function to your bathroom and improve your lifestyle. Towel rings come in a range of shapes, sizes and designs including rectangular, square and elliptical rings. The most common towel ring are the circular ones, hance the name towel ring.
Towel Rings
Towel Rings Range
Towels are one of the most used items in any bathroom, and having a practical bathroom towel rail or ring is an essential item. You want a towel on hand at all times within your bathroom or cloakroom, and adding a stylish traditional or contemporary towel rail/ring will do just that.
In a busy shared household bathroom, install a couple of rings to keep things organised. Proper positioning of towels in the bathroom is critical. Attach a ring on either side of the sink if it is convenient. These accessories should be fixed at reachable heights, with proximity to the shower or bathtub. Corresponding to the heights of adults and the children to facilitate easy reaching. Our range of products comprises of several options. Select the best one that suits your requirement.
Information
Customer Service
Copyright © 2016 Rubber Duck Bathrooms Ltd