Call : 01642 913727 Monday-Saturday: 9am - 5pm
35,000
+ Happy Customers

PVC Plastic Ceiling Panels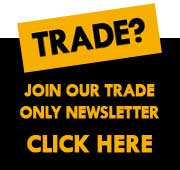 PVC Plastic Ceiling Panels
Plastic Ceiling Panels, also known as ceiling cladding, PVC ceiling panels or plastic ceilings have become more and more popular in bathroom installation due to there many advantages over traditional plastered ceilings. Bathroom Ceiling Cladding Gives you that just-painted look for life. Our range of bathroom ceiling cladding panels are a great way to give you bathroom or kitchen a upgrade or makeover. Gone are the days of mouldy patches and discoloured paint on you ceiling. Rubberduckbathrooms range of PVC ceiling panels are available is both a high gloss and matt finishes, from plain white, wood effect, chome inlays all the way to black, you can make your bathroom ceiling as easy to clean as a wipe with a damp cloth. Your ceiling will look brand new for years to come!
PVC Plastic Ceiling Panels
PVC Ceiling Panels For Bathrooms & Kitchens
Ceiling Panels, also known and ceiling cladding, help to transform your bathroom ceiling or kitchen ceiling into a cleaner, brighter living environment. PVC Ceiling Panels are often known as plastic ceiling cladding or plastic ceiling boards. Ceiling Panel Boards are available in a choice of colours, finishes and sizes. We offer many ceiling panels with FREE UK Delivery.
Bathroom Ceiling Cladding
Bathroom cladding panels are 100% waterproof, durable, mould free, hygienic and highly resistant against fire. Our ceiling panels come in lenghts from 2600mm to 4000mm and in a rnage of widths from widths from 200mm and thicknesses of 8mm. They also come with a Tongue and Groove edging that clicks together neatly into a near seamless connection. All out ceiling cladding is sold in packs which will cover 1000mm in width and the lenght chosen, making it easy to buy and work out how many you will need.
No Need For Bathroom Ceiling Paint
Never have to paint your ceiling again or worry about mould on your ceiling with PVC ceiling panels. Ceiling panels are quick and easy to install, do not need painting, do not absorb steam and water that can lead to damp and mould problems and are easy to clean and maintain. The PVC ceiling will last for years with little to no maintenance. No more having to repaint you bathroom ceiling year after year with expensive bathroom ceiling paint.
Information
Customer Service
Copyright © 2016 Rubber Duck Bathrooms Ltd