Call : 01642 913727 Monday-Saturday: 8am - 5pm
35,000
+ Happy Customers

uPVC Plastic Ceiling Panels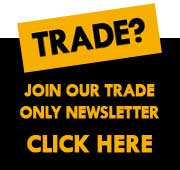 uPVC Plastic Ceiling Panels
Plastic Ceiling Panels, also known as ceiling cladding, uPVC ceiling panels or plastic ceilings have become more and more popular in bathroom installation due to there many advantages over traditional plastered ceilings.
Ceiling panels are quick and easy to install, do not need painting, do not absorb steam and water that can lead to damp and mould problems and are easy to clean and maintain. The uPVC ceiling will last for years with little to no maintenance. No more having to repaint you bathroom ceiling year after year with expensive bathroom ceiling paint.
uPVC Plastic Ceiling Panels
Ceiling Panels, also known and ceiling cladding, help to transform your bathroom ceiling or kitchen ceiling into a cleaner, brighter living environment. UPVC Ceiling Panels are often known as plastic ceiling cladding or plastic ceiling boards. Ceiling Panel Boards are available in a choice of colours, finishes and sizes. We offer many ceiling panels with FREE UK Delivery.
Information
Customer Service
Copyright © 2016 Rubber Duck Bathrooms Ltd