Call : 01642 913727 Monday-Saturday: 8am - 5pm
35,000
+ Happy Customers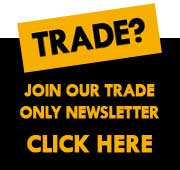 Perform Panels
Perform Panel is the ideal choice as an alternative to tiles in a bathroom, inside a shower, or as a splashback in a kitchen. Perform Panels offers floor to ceiling moisture protection, simple installation, and low maintenance option for walls in a bathroom. Say goodbye to messy grouting - our panels do not suffer from unsightly discolouration experienced with tiles, making it easier and quicker to keep your bathroom, shower enclosure or washroom hygienically clean.
Perform Panels are available in a wide range of colours and finishes with trim finishes to suit any domestic or commercial environment, Perform Panel provides versatility, robustness and practicality. Perform Panel is available in two core types including moisture resistant MDF or WBP plywood and when covering larger areas a tongue and groove option is also available.
Perform Panels
Perform Panel - Laminated Shower Wall Boards
Celebrating nature's most stunning hues and iconic textures, this collection is created for those who want to make a real style statement in their home. For the minimalist there's Concrete, which brings the characteristics of the popular urban material to life. Or why not choose Bianco Ash and bring a warm, wooden hue into your room decor? Our most luxurious collection yet, you're sure to find a panel design that fits your interior aspirations perfectly.
Perform Panel is designed for internal use, both in wet and dry rooms in commercial, domestic and public areas. It is predominately used in bathrooms, wet rooms, shower enclosures and areas that are exposed to water. It can also be used in several other applications requiring hygienic wall cladding.
Information
Customer Service
Copyright © 2016 Rubber Duck Bathrooms Ltd