Call : 01642 913727 Monday-Saturday: 8am - 5pm
35,000
+ Happy Customers

PlumbWall 4 PVC Wall Panels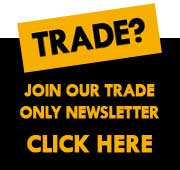 PlumbWall 4 PVC Wall Panels
PlumbWall 4 Bathroom Wall Panels Constructed From 4mm Thick Solid PVC not honeycomb like other ranges. The all new waterproof wall panel range brought to you by Rubberduck Bathrooms is one of the fastest growing sellers on the market. A low cost alternative to tiling and other branded panels despite being of similar or even higher quality too.
PlumbWall 4 Wall Panels are one of the only panels sold in the UK to come in solid 4mm thick PVC with 100% water resistance. Each panel is 2400 x 1200 giving a coverage of around 2.88m2 per panel. The panels are strong but lightweight and require minimal maintenance making them perfect for fast installation on domestic or commercial properties. PlumbWall 4 can also be installed directly over any existing tiles, so long as the surface is flat. Being 4mm thick, Plumbwall 4, will add minimal thickness to your wall meaning exisiting shower enclosures can reinstalled on top too.
Featuring both classic and modern designs, Plumbwall 4 has the versatility to complete any installation in both commercial and domestic settings, such as kitchens, bathrooms, wet rooms, gyms, restaurants and cafés.
PlumbWall 4 PVC Wall Panels
PlumbWall 4 PVC Wall Panels
The PlumbWall 4 range from Rubberduck Bathrooms is a strong modern alternative for kitchen splashbacks and shower and wet room walls. Its solid 4mm PVC construction provides both the strength and finish to make it perfect for domestic and commercial applications alike.
Panels can be butted together for a smooth closed finish or use in-line joint strip to create a classic chrome joint. A range of chrome accessories are available to complete the look.
These panels aren't just perfect for your shower they're also excellent to be used elsewhere in your home or small business. These boards are wipe clean and have a Class 1 Fire Spread Rating making them excellent for use as kitchen splash backs, food prep areas, or even for use in your home workshop, garage or shed.
Information
Customer Service
Copyright © 2016 Rubber Duck Bathrooms Ltd