Call : 01642 913727 Monday-Friday: 8am - 5pm. Saturday: 9am - 5pm
35,000
+ Happy Customers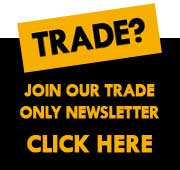 PlumbWall 4 PVC-U Panels
PlumbWall 4 Panels are 2400mm x 1200mm panels constructed from 4mm thick solid (not honey comb) uPVC and are suitable for bathrooms and showers.
This all new range brought to you by Rubberduck Bathrooms is growing in popularity by day due to it being a low cost solution to tiling and other panels available on the market. The PlumbWall 4 panelling gives some of the same high quality finishes available in other board ranges at a fraction of the cost.
PlumbWall 4 PVC-U Panels
PlumbWall 4 Shower Solid 4mm PVC-U Panelling / Shower Boards
There are currently six available finishes in the PlumbWall 4 Bathroom PVC-U Shower Panel Range, the finishes are photorealistic high quality patterns which look as good as the real thing. PVC-U Panels are becoming very popular in the UK.
These panels aren't just perfect for your shower they're also excellent to be used elsewhere in your home or small business. These boards are wipe clean and have a Class 1 Fire Spread Rating making them excellent for use as kitchen splash backs, food prep areas, or even for use in your home workshop, garage or shed.
Information
Customer Service
Copyright © 2016 Rubber Duck Bathrooms Ltd