Call : 01642 913727 Monday-Saturday: 8am - 5pm
35,000
+ Happy Customers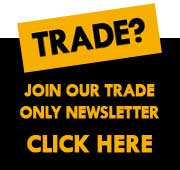 Extractor Fans
Bathroom extractor fans and ventilation. Bathrooms typically have extractor fans to help control odors and humidity, damp and mold caused from steam. Bathrooms extractor fans or normally connected (wired) to an electrical source to extract steam and odors outside. Bathroom extractor fans can be either be wall or ceiling mounted depending on the situation. Many bathroom extractor fans are IPX4 rated which means they can be installed above a shower enclosure or bath safely.
Extractor Fans
What does a bathroom extractor fan do?
Bathroom extractor fan and ventilation fans help to remove the moisture or humidity in the air after a shower or bath caused by steam. This keeps mildew from forming in the bathroom. Bathroom extractor fans also help remove any unwanted odors.
Bathroom Extractor fans options. Many brand of extractor fans come with options or add-on modules to give additional features. Standard bathroom extractor fans offer a standard on/off option controlled by a separate switch, pull cord or by the light switch. Timed or overrun fans offer the option for the fan to continue to run for a set period of time after the on/off switch is put in the off position. Humidity controlled bathroom extractor fans switch on automatically when the room humidity reaches a set level. Other brands also offer a built in pull cort option to allow you to switch on the fan without the need for a switch elsewhere.
Extractor Fan Information:
IPX4 (Suitable for above Showers)
10cm Suitable for toilets, bathrooms or shower rooms*
12cm: Suitable for Utility Rooms*
15cm: Suitable for Kitchens*
*Guide only; if a high level of extraction is required, or for large bathrooms, a larger model should be considered
Information
Customer Service
Copyright © 2016 Rubber Duck Bathrooms Ltd