Call : 01642 913727 Monday-Saturday: 8am - 5pm
35,000
+ Happy Customers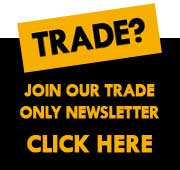 Sliding Door Shower Bath Screens
Turn you bath into a shower enclosure with a full length sliding door shower bath screen. There are many different types of bath screens for bath shower enclosures. Slider door screens give the best of both worlds when space is a premium but you still want to be able to choose between the relaxation of bathing or the real showering experience.
Sliding Door Shower Bath Screens
Sliding Door Shower Bath Screens
Slider Door Shower Bath Screens Range
Slider Door Screens are available from Rubberduck Bathrooms. Browse Slider Door Screens make the bathroom of your dreams with help from Rubberduck Bathrooms.
5 Star Reviews
Buy Your Bathroom With Confidence, See our reviews.
Information
Customer Service
Copyright © 2016 Rubber Duck Bathrooms Ltd