Call : 01642 913727 Monday-Saturday: 8am - 5pm
35,000
+ Happy Customers

Cosytoes Underfloor Heating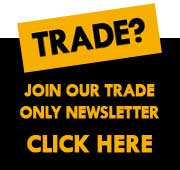 Cosytoes Underfloor Heating
Cosy Toes Underfloor Heating including Cosytoes Loose Cable underfloor heating, Cosytoes softmatt and Cosytoes Trademat+
Cosytoes have been selling electric underfloor heating in the UK and Europe for more than a decade. Cosytoes pride themselves on their depth of knowledge, excellent customer service and product quality.
Cosytoes Underfloor Heating
Cosytoes Underfloor Heating
Cosytoes products are probably one of the best underfloor heating systems on the market and they only ones actually manufactured in The British Isles! You can have 100% peace of mind knowing that Cosytoes underfloor heating products are manufactured in a safe regulated environment to exacting standards and approvals. Plus, Cosytoes, also offer a lifetime guarantee on all of our cables and mats.
Cosytoes combined time and temperature controllers help keep energy costs to a minimum, e.g. heating a small bathroom can cost as little as 25p per day and Trademat Plus+ will use just 1p/hour/sqm (approx) in a modern home.
Information
Customer Service
Copyright © 2016 Rubber Duck Bathrooms Ltd