Call : 01642 913727 Monday-Saturday: 8am - 5pm
35,000
+ Happy Customers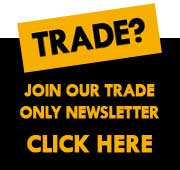 Fixed Bath Shower Screens
Fixed bath showers screen are showers screen that remain in a fixed position once installed over the bath. Fixed screen do not hinge, pivot or move. Fixed screen are popolar as once installed and seals they have a less chance of leaks compaired to other shower bath screen. Easy to maintain with a silicone seal.
Fixed Bath Shower Screens
Fixed Shower Bath Screens
Fixed Screens range available from Rubberduck Bathrooms. Browse Fixed Screens make the bathroom of your dreams with help from Rubberduck Bathrooms.
5 Star Reviews
Buy Your Bathroom With Confidence, See our reviews.
Information
Customer Service
Copyright © 2016 Rubber Duck Bathrooms Ltd