Call : 01642 913727 Monday-Saturday: 9am - 5pm
35,000
+ Happy Customers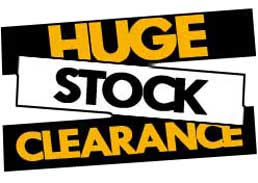 Abacus Direct
Abacus direct including Abacus Elements, Vessini and Lustrolite are fantastic brands by Abacus Manufacturing Group Ltd.
Their approach to complete bathrooms means they can offer the most comprehensive list of world-class products to their customers and ours. All aspects of domestic and commercial bathrooms are covered, including furniture, sanitaryware, brassware, heating, waterproofing and tanking systems, tiles and splashbacks.
Their design-led approach means that Abacus Elements wetroom products combine peace of mind, strength and looks. The wet floor systems are environmentally friendly, easy to install and an amazing choice in waterproofing your bathroom.
Abacus Direct
Abacus' design-led approach manufacturing means that their Abacus Elements Wetroom products combine the ultimate strength with the utmost peace of mind. The Abacus elements wet floor systems are kind to the environment, easy to handle and the only choice in waterproofing bathrooms.
A combination of innovative substrate and Lustrolite surfaces can render the most efficient and stylish finishes in the industry.
Products are only sold through www.abacus-bathrooms.co.uk to registered dealers including ourselves at Rubberduck Bathrooms.
Information
Customer Service
Copyright © 2016 Rubber Duck Bathrooms Ltd