Call : 01642 913727 Monday-Friday: 9am - 5pm. Saturday: 10am - 4pm
35,000
+ Happy Customers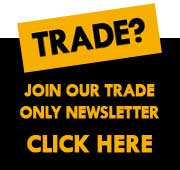 Tiles, Floors, Ceilings
At Rubberduck Bathrooms we offer a huge range of ceiling cladding, wall claddings and waterproof floorings. Our bathrooms wall boards and splashback include 250mm wide uPVC wall panels, 1000mm wide uPVC wall panels, 1200mm laminated MDF and laminated plyboard wall panels, high gloss glass effect acrlyic wall panels and 100% waterproof composite laminated wall boards. Bathroom wall board brands include WetWall, WetWall Acrlyic, Lustrolite, MultiPANEL Classic, MultiPANEL Economy (formally PolyPANEL), MultiPANEL Plus +, MultiPANEL Reflect, Nuance by BushBoard, MegaBoard by Neptune, selkie Wall boards and many more.
Ceiling panels are uPVC based and are available from manufactures such as MultiPANEL ceilingPANEL, Neptune Ceiling Panel and Coral Ceiling Panels. Looking to add a slash of colour to your ceiling? Why not have a look at the Neptune Wall Panels as they can also be used on ceilings.
Waterproof bathrooms flooring. At Rubberduck Bathrooms we offer a range of waterproof flooring options from MultiPANEL in the form of TwinFLOOR click and TwinFLOOR stick and waterproof flooring Clever Click. These are hard wearing and easy to install floating vinyl floorings similar to the likes or Karndene flooring but without it being stuck to the floor, hence the turn floating vinyl flooring.
Tiles and tiling is still popular in bathrooms. At Rubberduck Bathrooms we offer a range of tiles, tiles trims, tile adhesive, tile grout and tile sealants. Tiles include natural stone travertine tiles, ceramic tiles and porcelain tiles.
Information
Customer Service
Copyright © 2016 Rubber Duck Bathrooms Ltd