Call : 01642 913727 Monday-Saturday: 9am - 5pm
35,000
+ Happy Customers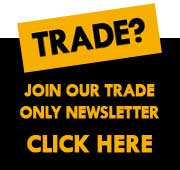 Cisterns
Standard toilet setups use a cistern that is either placed directly at the back of the bowl or, with traditional toilets, attached above on the wall. You might use it as a shelf for decoration or left bare. Concealed systems, however, position the cistern inside bathroom or cloakroom walls, allowing the back of the pan to sit against the wall and provide a clean, minimalist look that a lot of people are trying to achieve right now while saving space. Features such as dual-flush as well as water-saving settings are also benefits alongside reduced flush noise.
Hiding such an important part of your toilet into the wall might seem daunting and complicated but it really isn't. Our range of concealed tanks are universal so should fit onto most pans be it a back-to-wall or wall-hung pan, whether you are attaching it inside a partition or bathroom furniture such as a toilet/basin vanity unit.
Rubberduck Bathrooms stocks concealed cisterns and spare parts from Tavistock, Viva, Skylo and Croydex. We also have a range of mounting frames to ensure proper installation. If you have any questions or queries, get in touch with us and a member of our team will be happy to help.
Information
Customer Service
Copyright © 2016 Rubber Duck Bathrooms Ltd