Call : 01642 913727 Monday-Saturday: 8am - 5pm
35,000
+ Happy Customers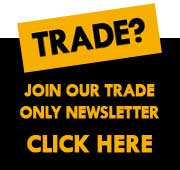 wedi Wetrooms
wedi Wetroom Trays & Accessories add value to any wetroom or steam room, wedi's Wetroom trays have good load bearing qualities for ceramic floor isntallation leaving a completely secure under surface.
wedi's tileable trays are 100% waterproof, there are several options for tileable shower trays including the Fundo Primo, Fundo Borgo, & Fundo Ligno shower trays.
The wedi range of wetroom installations is known for its simplicity and reliability as well as the flexibility required when building a bespoke wetroom to ensure a freedom in the design process.
wedi Wetrooms
wedi Tileable Shower Trays are available in a range of sizes and shapes for concrete or wooden floors as required.
Information
Customer Service
Copyright © 2016 Rubber Duck Bathrooms Ltd