Call : 01642 913727 Monday-Saturday: 8am - 5pm
35,000
+ Happy Customers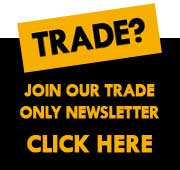 Pull Out Kitchen Taps
Pull out kitchen taps are also known as Spray Hose Kitchen Taps or Shower Hose Kitchen Taps. Pull out kitchen taps feature a flexible hose with a shower style head which you can pull out and wash off and rinse off plates and pots and pans. Spray Kitchen Taps have detachable shower hose helps you reach all parts of your kitchen sink. As the name suggests the spout of the kitchen spray tap pulls out to give flexibility on water direction enabling you to make full use of your kitchen sink. Easy to use pull out function, making cleaning easy and effective. This rinse function gives these kitchen taps an extra, helpful feature. Kitchen pull out taps are not just functional but look great in a kitchen too, with our range you will be sure to find one to suit your style.
Pull Out Kitchen Taps
Pull Out Kitchen Taps, Spray Hose Kitchen Taps
Pull Out Kitchen Taps are also known as spray Kitchen Taps. Browse our range of Pull Out Kitchen Taps and make the kitchen of your dreams with help from Rubberduck Bathrooms.
Transform the way you use your kitchen sink with a pull out kitchen tap. Often thought of as being something only for the professional kitchen, their rising popularity in home kitchens has brought about a dramatic reduction in price. It's not just professional-looking pull out taps we sell, we have just as big a range of more discreet, more 'normal' looking pull out taps that do just as good a job.
These kitchen spray taps are incredibly practical, with a handy hose and spray head that sits neatly and unassuming in the tap itself when not in use, but when pulled out and used is perfect for almost any job, whether that be rinsing fruit and veg, trying to blast stubborn food from the bottom of your pots and pans, or cleaning those corners of the sink that are impossible to get to with a sponge and scourer. Another use for them is allowing you to fill up pots, pans and buckets, all without you having to lift them in and out of the sink.
Information
Customer Service
Copyright © 2016 Rubber Duck Bathrooms Ltd