Call : 01642 913727 Monday-Saturday: 9am - 5pm
35,000
+ Happy Customers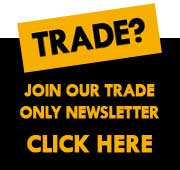 Radiator Valves
A radiator valve allows you to control the flow of hot water and heat output of an individual radiator. This means each radiator in each room can be set to its own desired temperature. Radiator valves are available in different shapes and style to suite different situation. Radiator valves are also available in two main types, stnadard lock shield, which allows control of the flow to your radiator like a tap and the temprature is the basic form of temprature control. The second type of radiator valves are known as Thermostatic Radiastors Valves (TRV for short) which control the the output of the radiator depending on the current temprature of the room. As was as being a functional item, rad valves are often on display which is why our extensive range from top brands is available in a choice of styles and colours.
Radiator Valves
Radiator Valves Range
The Radiator Valves is available from Rubberduck Bathrooms.
Information
Customer Service
Copyright © 2016 Rubber Duck Bathrooms Ltd