Call : 01642 913727 Monday-Saturday: 9am - 5pm
35,000
+ Happy Customers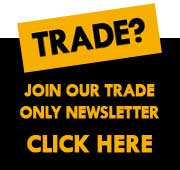 Concealed Shower Valves
If you're looking for the sleekest, most minimalist approach to showering, the best place to start is with a concealed shower valve from Rubberduck Bathrooms. Concealed shower valves connect to the water supply using pipes inside your bathroom wall, hiding the connections out of sight and ensuring a clean, uncluttered look. Rubberduck Bathrooms stocks a wide range of concealed shower valves and kits for single, dual and triple outlet setups.
Concealed Shower Valves
Concealed Shower Valves & Built In Shower Valves offer both form and function
Concealed Shower Valves also know as Built In Shower Valves offer all the functionallity of an exposed shower valve but with the added aesthetics of having all the pipe work and plumbing hidden or concealed. Concealed Shower Valves are fitted into a resess in the mounting surface/wall with all the fitting and plumbing hidden within the wall/ressess. Concealed Shower Valves look great in showers with either shower boards or tiles. Concealed shower valves can also be fitted outside the showering area for example outside of a wetroom. Concealed shower valves are available in both thermastatically controled and non thermastatically controled.
Information
Customer Service
Copyright © 2016 Rubber Duck Bathrooms Ltd