Call : 01642 913727 Monday-Saturday: 9am - 5pm
35,000
+ Happy Customers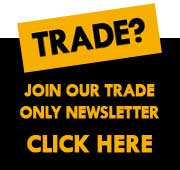 Power Showers
Somewhere between a regular mixer shower and an electric shower lies power showers. Sometimes called pump showers they offer a great middle-ground for houses and buildings that have low water pressure. This type of shower has a built-in electrical pump to increase the flow rate by providing a stronger flow of water, which in turn makes the showering more invigorating and enjoyable. This increased flow of water gives the user a relaxing, massage type showering experience.
Power Showers
Need More Power In Your Shower?
Power Showers offer homes with low pressure or tank fed water system the option of a shower with some power/pressure.
How do power showers work?
Power showers have a built-in pump which boosts the water pressure in building with low or not high enough water pressure for a good flow and the showerhead. Power Showers connect to CISTERN FED hot and cold supplies and can be thermostatically controlled. Power Showers deliver a mix of hot water from your hot water supply (Tank) and cold (from the mains) at a good pressure to a showerhead.
Power Showers should NOT be used in homes with a Combi Boiler!
Information
Customer Service
Copyright © 2016 Rubber Duck Bathrooms Ltd