Call : 01642 913727 Monday-Saturday: 9am - 5pm
35,000
+ Happy Customers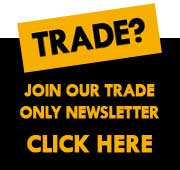 Basin Taps
Bathroom Basin taps are an essential part of any bathroom, ensuite, cloakroom or washroom. Basin taps are available for single tap hole basins, these are known as monobloc basin taps, or for basins with 2 tap holes, known as twin taps. Basin taps include tails or flexi connectors designed to connect to 15mm pipework. Browse our range of Basin taps and use the filter to help you find the perfect basin tap.
Monobloc Basin Taps: Monobloc basin taps are used with bathroom basins that have a single tap hole cut into them. Monobloc mixer taps allow you to mix hot and cold water and get your preferred temperature out of one tap instead of a standard system of one hot tap and one cold. At Rubberduck Bathrooms we offer a range of monobloc basin taps in modern, contemporary and traditional styles.
Twin Basin Taps: Twin bathroom basin taps are the most commonly used taps and are designed for basins with 2 tap holes. Twin basin taps come in pair with each tap connected to its own hot or cold water supply with no temperature control other than the hot water boiler temperature.
Cloakroom Mini Basin Taps: Cloakroom mini basin taps are similar to monobloc basin taps or twin basin taps mentioned above but are smaller to fit well with compact cloakroom basins. At Rubberduck Bathrooms we offer a wide range of mini basin taps and cloakroom taps that are perfect for all tastes and budgets.
Tall Basin Taps: Tall basin mixer taps are also known as hi-rise basin taps or countertop basin taps. These types of taps are used in bathrooms that have basins mounted on top of the countertop or vanity unit as opposed to set into it. These taps are fitted either behind the basin or to the side instead of being attached to the basin itself.
Basin Taps
Bathroom Basin Taps Range
The Basin Taps is available from Rubberduck Bathrooms. The Buy Online Today
Basin taps enhance the look of any bathroom. At Rubberduck Bathrooms our range of bathroom basin taps consists of many well-known and trusted brands (including Francis Peglar), who construct them with quality materials to ensure they last. Bathroom sink taps are produced in many different styles so that they may fit with any number of room design choices. They also range from different functionalities, sizes and colours.
Information
Customer Service
Copyright © 2016 Rubber Duck Bathrooms Ltd