Call : 01642 913727 Monday-Friday: 9am - 5pm. Saturday: 10am - 4pm
35,000
+ Happy Customers

Corner Entry Shower Enclosure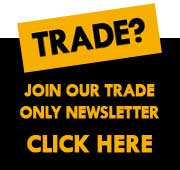 Corner Entry Shower Enclosure
Corner Entry Shower Enclosures
If you order any Roman Corner Entry Shower Enclosures that costs £800 and over, you will receive a FREE Roman Showers Chrome Basket. For orders under £800, get a Free Roman Showers Maintenance Kit.
You want a shower enclosure but if you had one installed you wouldn't be able to get in and out?
No problem with our range of Corner Entry Shower Enclosures. These shower enclosures are available in all of the sizes that standard shower cubicles are available in but instead of having a pivot door or pivot door on one side, both sides of these enclosures have part of the door as well as a static panel.
To get into the enclosure, just slide both of the closest panels away from you and Presto! You now have a shower enclosure without having to worry about surround objects in your bathroom or wet room.
We supply Roman Showers and Haven Showers Corner Entry cubicles, both of which supply a 10 Year Guarantee (5 for Commercial Use) and are designed and manufactured in the UK to high standards.
If you have any questions or want recommendations on the best shower for your needs or anything else, please contact us on 0845 543 0523.
Information
Customer Service
Copyright © 2016 Rubber Duck Bathrooms Ltd