Call : 01642 913727 Monday-Friday: 9am - 5pm. Saturday: 10am - 4pm
35,000
+ Happy Customers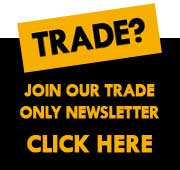 Bath Shower Screens
Baths can offer a perfect showering solution for those who do not have the luxury of space for a shower enclosure. The secret to using a bath successful for the dual purpose of bathing and showering is the installation of a practical and reliable shower bath screen. Bath screens come in many different sizes and shapes, some users prefer a bath screen that will make a statement in their bathrooms such as an curved or square bath screen. Other users are happy that their bath screen is functional and fold neatly out of the way when not in use (ideal for a small bathroom). Functionality is key, the bath screen may need to move inwards or outwards to avoid bathrooms taps. Use a bath screen which incorporates a towel rail to maximise space in your bathroom leaving you towel within in easy reach.
If you require a replacement seal for you bath Screen Click Here.
Bath Shower Screens
We also recommend Roman Ultra Care Shower Cleaner to help maintain and protect your new shower screen or enclosure. Purchase here.
Shower bath screebn are not for everyone. If you would like a Shower Curtain please click here to view our Shower Curtains and shower Curtain rails.
Information
Customer Service
Copyright © 2016 Rubber Duck Bathrooms Ltd