Call : 01642 913727 Monday-Friday: 8am - 5pm. Saturday: 9am - 5pm
35,000
+ Happy Customers

Floor Standing Bathroom Furniture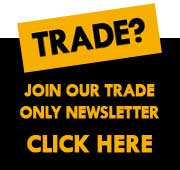 Floor Standing Bathroom Furniture
Free Standing Furniture is also know as Modular Furniture. At Rubberduck Bathrooms we have a large range of freestanding bathroom furniture to give you the freedom and flexibility to create a space to suit you. All our freestanding bathroom furniture is made to a high standard, using materials suitable for bathroom applications. Looking for cloakroom furniture click here
Floor Standing Bathroom Furniture
Floor Standing Bathroom Furniture
At Rubberduck Bathrooms we offer a comprehensive range of Bathroom Furniture including Free Standing and Modular bathroom furniture. All our bathroom furniture (unless stated) comes ready assembled for ease of fitting and installation.
Oure range of free standing bathroom furniture and modular bathroom furniture comes in various sizes and configurations to meet the most rigorous demands of any bathroom environment.
Generous proportions, natural style and practical design ensures your bathroom is furnished and engineered to the highest standard.
Freestanding Bathroom Furniture
Freestanding bathroom furniture is designed to standalone, normally against a bathroom wall but some items do have the option of being positioned anywhere within the bathroom floor space. Most freestanding bathroom furniture is designed to be installed and mounted and secured to a wall for stability, however some ranges do come as movable items and have wheels or coasters attached.
Modular Bathroom Furniture
Modular bathroom furniture is designed to be butted or joined together to make a run of furniture and the appearance of fully fitted furniture. Modular bathroom furniture can also be installed alone simular to freestanding furniture. Modular basin units are also often known as vanity units.
Information
Customer Service
Copyright © 2016 Rubber Duck Bathrooms Ltd