Call : 01642 913727 Monday-Saturday: 9am - 5pm
35,000
+ Happy Customers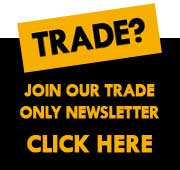 Rectangle Shower Trays
At Rubberduck Bathrooms we offer a comprohensive ranges of rectangular shower trays from leading brand such as Kudos, JT Softstone (Just Trays), MX, RAK, Pearlstone, Roman Showers, Zamori and many more. Our range of rectangle shower trays includes stone resin shower trays & acrlyic shower trays. Rectangle shower trays can be used with a wide range of shower enclosures including sliding shower doors or used with wetroom glass to create a walkin shower enclosure.
Rectangle Shower Trays
Rectangle Shower Trays Range
The Rectangle Shower Trays is available from Rubberduck Bathrooms. At rubberduckbathrooms we can supply you with a rectangle shower tray from brands including Roman, Frontline Bathrooms, Kudos, MX Group, Zamori, RAK Ceramics, JT Just Trays, Lakes Bathrooms, Kaldewei, Aquadart Showers, K.Vit, Reflexion & TrayMate.
Complete Rectangle Shower Trays Bathroom Range
Information
Customer Service
Copyright © 2016 Rubber Duck Bathrooms Ltd