Call : 01642 913727 Monday-Saturday: 8am - 5pm
35,000
+ Happy Customers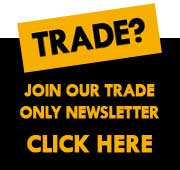 Assistive Bathing Aids
Assistive bathing and bathing aids are essential in bathrooms for disabled, less-abled and the elderly. At Rubberduck Bathrooms we offer a large range of assistive bathing aid including Walk-In-Baths and comfort high toilets (higher than a standard toilet), grab rails, shower seats and low-level showers. We have many disability bathroom items on display in our Redcar bathrooms showroom as well as available to purchase online today.
Walk-in-baths
Walk-in-baths feature a door to allow access to the bath and a seating area to allow the disabled or elderly user to enter the bath, by walking into the bath through the door, before closing the door before filling. Walk-in disabled baths feature a thermostatic filler to allow the bath to fill with warm water to avoid the user burning or injury.
Grab Bars and Grab Rails
Grab rails help aid with access to bathrooms, showers and toilets. These are also perfect for use in any other room of the house where help is required.
Shower Seats
Shower seats can easily be installed into an existing shower by mounting a folding shower seat to the inside wall of the shower. If you prefer not to drill and permanently mount a shower seat, free-standing shower seats are also available.
Assistive Taps
Assistive taps feature a large easy to grab handle allowing for easy use and control of the water flow.
Assistive Bathing Aids
Assistive Bathing Aids
Rubberduck Bathrooms has an extensive range of assistive bathing aids including grab handles and rails, shower seats, easy to use taps and toilets. We also have a range of easy-access bathtubs for people with limited mobility.
Information
Customer Service
Copyright © 2016 Rubber Duck Bathrooms Ltd