Call : 01642 913727 Monday-Saturday: 8am - 5pm
35,000
+ Happy Customers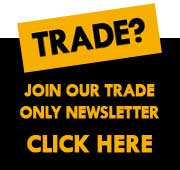 Kitchen Taps
Wide range of kitchens taps including mono kitchen taps, filter taps, pull out hose kitchen taps, deck mounted kitchen taps, instant hot water taps and refrigerated water taps. Rubberduck Bathrooms supply a wide variety of different manufacturers like Francis Peglar, Ultra, High Life Alliance and many more. We also offer a range of Kitchen Filter Kitchen Taps and water chillers for cold, filtered water straight from your kitchen tap.
Boiling water Kitchen Taps: Instant Boiling Water kitchen taps at Rubberduck Bathrooms offers near-instant boiling water directly from your kitchen tap. No more waiting around for the kettle boil for tea, coffee or pasta making them perfect for busy working families. They also feature child safety features such as spring locks for added piece of mind.
Pull-Out Kitchen Taps: Pull out kitchen taps are also known as Spray Kitchen Taps or Shower Hose Kitchen Taps. Pull out kitchen taps feature a flexible hose with a shower style head which you can pull out and wash off and rinse off plates and pots and pans. Spray Kitchen Taps have detachable shower hose that helps you reach all parts of your kitchen sink.
Swivel Kitchen Mixer Taps: Monobloc Kitchen Mixer Taps are perfect for kitchen sinks with a single tap hole. Monobloc Kitchen Taps have a swivel spout allowing for the spout of the kitchen tap to be moved when the kitchen sink is in use or not in use.
Pillar Kitchen Taps: Pillar Kitchen Taps are often referred to as two hole kitchen sink taps. Kitchen Sink Pillar Taps are available in a range of style colours and sizes.
Kitchen Taps
Kitchen Taps
Kitchen Taps range available from Rubberduck Bathrooms & Kitchens. Kitchen taps are arguably the busiest appliance in the kitchen, and if not your home. Used for washing up, washing hands and filling the kettle, it's vital they are reliable & easy to maintain. Kitchen sink taps come in a huge variety of styles and finishes to suit both modern and traditional homes and a wide range of colours from the standard chrome, to colour including white, black, copper and many more.
Information
Customer Service
Copyright © 2016 Rubber Duck Bathrooms Ltd