Call : 01642 913727 Monday-Saturday: 8am - 5pm
35,000
+ Happy Customers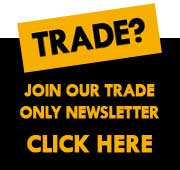 Neptune Plastic Ceiling Panels
PVC Neptune bathroom ceiling panels including popular finishes such as Beige Marble, Pergamon Marble, White & Chrome Gloss, Grey Concrete and more from Rubberduck Bathrooms.
Also suitable for use as kitchen ceiling panels. Choose from 2.6m or 4m panel lengths to suit the size of your bathroom ceiling. Neptune panels are easy to maintain and don't allow build-up of mould or damp from condensation. Get discount bathroom ceiling panels from Rubberduck Bathrooms and save up to 50% off the RRP.
Neptune Plastic Ceiling Panels
Neptune PVC ceiling panel packs have a coverage of 1m in width, made up of 4 x 250mm panels that slot together using a tongue and groove system. They come in lengths of 2.6m or 4m and are available in a range of finishes.
Information
Customer Service
Copyright © 2016 Rubber Duck Bathrooms Ltd