Call : 01642 913727 Monday-Friday: 8am - 5pm. Saturday: 9am - 5pm
35,000
+ Happy Customers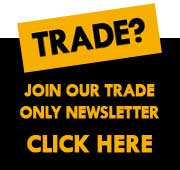 Bathroom Radiators
Bathroom Radiators come in many different shapes, sytles and sizes. The most popular bathroom radiators are Towel rails or towel warmers, sometimes called ladder radiators, which not only add a head source to your bathroom but also help to dry and keep your towel warms. There is nothing like having a nice warm towel when stepping out of the bath for shower.
Designer Towel Radiators. If you are looking for a bathroom radiator that has the option of hanging your towels but looks a little more stylish or designer, you may want to browse our range od designer towel rails. Designer towel rails have a deigner look and style but still have the option for hanging a towel.
Traditional Towel Radiators. Looking for that old english style traditional radiator but still want somewhere to hang your towel? Traditional towel rails offer just that. They feature a traditional style and look while offering a place to warm and dry your towel.
Electric towel rails. Electric Towel Rails are prefilled with thermo oil and electrical elements ready to be installed and connected to a power source. Electric only raditors do not require rediator valves are are not connected to your central heating.
Dual Fuel Electric Radiators. Many of our standard towel rails come with the option of an electric element to all the radiator to be both plumbed in and electric, this is known as dual fuel. This gives the option for having the bathroom radiator warm in the summer when your central heating might not be in opperation.
Bathroom Radiators
Bathroom Radiators & Heating
Heating your bathrrom is imporants. There is nothing worse than stepping out of a warm and hot shower into a cold bathroom or onto a cold tiled floor. Heating a bathroom can inclduing a bathroom radiators, towel warmer and even underfloor heating
Information
Customer Service
Copyright © 2016 Rubber Duck Bathrooms Ltd