Call : 01642 913727 Monday-Saturday: 9am - 5pm
35,000
+ Happy Customers

Tiles, Tile Trims & Adhesives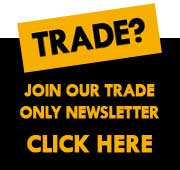 Tiles, Tile Trims & Adhesives
At Rubberduck Bathrooms we offer a range of bathroom wall tiles and floor tiles including Ceramic tiles, Porcelain tiles, Natural Stone tiles and Mosaic tiles. all our tiles are perfect for use within bathrooms and wetrooms.
We also offer a range of adhesives, backing boards and trims to aid the installation, these come in a range of colours and styles to match all finishes.
Tiles, Tile Trims & Adhesives
Wall and Floor Tiles and Tile Trims
Our range of Tiles and tile trims are designed for use in bathrooms, wet rooms, kitchens and throughout the home.
Tiles
At Rubberduck Bathrooms we offer a wide range of tiles for use in bathrooms and wetroom. Popular choices for tiles include Mosaic Tiles, ceramic tiles, porcelain tiles, travertine tiles & marble tiles.
Tile Trims
As well as our extensive range of tiles, we offer a range of tiles trims in a range of colours and finishes to match your chosen tiles and leave that perfect finish.
Tiles, Grout and Tile Adhesives
Fixing your tile to the floor and walls is easy using our range of tile adhesives and finishing the job with our range coloured tile grouts.
Tile Backing Boards
Are you tiling a wet area such as a shower or wetroom? Why not see our range of tile backing board to help keep your walls waterproof and your house damp free.
Information
Customer Service
Copyright © 2016 Rubber Duck Bathrooms Ltd