Call : 01642 913727 Monday-Saturday: 9am - 4pm
35,000
+ Happy Customers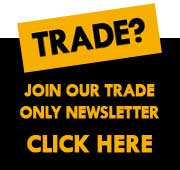 Wetpanel UPVC Kits
WetPanel meter wide uPVC wall boards re perfect for use within bathrooms inclduing in a shower enclosure or around a bath. Wetpanels are constructed from reinforced plastic uPVC which are 1000mm wide, 2400mm tall and 10mm thick. Wetwall wall cladding is a cost effective way to waterproof your bathroom wall without using tiles.
Wetpanel UPVC Kits
Abacus M1 Wetpanel UPVC Kit Range
The Wetpanel UPVC is available from Rubberduck Bathrooms.
Complete Wetpanel UPVC Bathroom Range
Information
Customer Service
Copyright © 2016 Rubber Duck Bathrooms Ltd