Call : 01642 913727 Monday-Saturday: 8am - 5pm
35,000
+ Happy Customers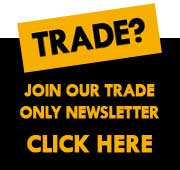 Standard Radiators
Radiators are an essential part of modern life that we've come to rely on. The convenience of a radiators and central heating has replaced the open fire to heat our homes. Central heading radiators are what gets most of us through those cold winter months.
Our range of central heating radiators also known as standard convector radiators or panel radiators are the perfect addition to your home as part of your heating system.
Standard Radiators
Household Standard Panel Radiators
Our Range of standard household panel radiators includes a large range of Type11 single panel radiators, Double panels type 21 radiators, Type 22 and tripple panel type 33 radiators.
Information
Customer Service
Copyright © 2016 Rubber Duck Bathrooms Ltd