Call : 01642 913727 Monday-Saturday: 8am - 5pm
35,000
+ Happy Customers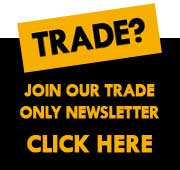 Traditional Furniture
Traditional bathroom furniture from Rubberduck Bathrooms. Timeless and classic, our range of traditional bathroom furniture is second to none from great brands such as Burlington, Bayswater and Utopia
we have a wide range of floor standing vanities and tallboys as well as wall-hung vanities, cabinets and mirrors for those looking to maximise storage and save on floor space. Our range of Classic utopia bath panels allows anyone to add elegance to their bathroom. we also have a wide range of traditional baths and taps to finish off the look.
Origins By Utopia: Manufactured in the midlands out of the highest quality materials, the Origins line by Utopia results in beautiful products that are also functional. All timber used is sourced from FSC certified suppliers, ensuring that their products don't harm the environment.
Burlington: The time-honoured Burlington bathrooms bring a complete collection of traditional products with modern functionality. Their ranges allow you to create a traditional bathroom that can reflect the historical eras of great design across Edwardian, Victorian, Classic and Contemporary.
Bayswater: Bayswater is a brand of beautifully designed Victorian and Edwardian Style bathroom ranges including porcelain, brassware, furniture and fittings.
Traditional Furniture
Traditional Bathroom Furniture Range
Traditional Bathroom Furniture is available from Rubberduck Bathrooms. Browse Traditional Bathroom Furniture make the bathroom of your dreams with help from Rubberduck Bathrooms.
Traditional bathroom furniture from Rubberduck Bathrooms. Timeless and classic, our range of traditional furniture is second to none from great brands such as Burlington, Bayswater and Utopia. We have a wide range of floor standing vanities and tallboys as well as wall-hung vanities, cabinets and mirrors for those looking to maximise storage and save on floor space. Our range of Classic Utopia bath panels allows anyone to add elegance to their bathroom. We also have a wide range of traditional baths and taps to finish off the loo
Information
Customer Service
Copyright © 2016 Rubber Duck Bathrooms Ltd