Call : 01642 913727 Monday-Saturday: 9am - 5pm
35,000
+ Happy Customers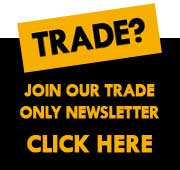 Sliding Shower Doors
Sliding Shower Doors From Rubberduckbathrooms. At Rubberduck Bathroom we offer huge a range of Sliding Door shower enclosures in a wide range of sizes and finishes. The sliding shower door is, without doubt, one of the most stunning functional enclosure doors out there and is only made better by its compatibility to fit into both alcoves and full enclosures. Sliding Shower Door Shower enclosures are perfect for smaller areas as they will maximise the space inside and outside your shower.
Sliding Shower Doors
Sliding Shower Door Enclosures
As the name suggests, a sliding shower door operates by sliding back and forth thanks to the use of rollers and a long door width. One side of the door slides inside the other half, providing simple functionality and a wide entrance. If you can afford to have a shower enclosure on the larger side but don't want to compromise space inside or outside of the enclosure, this is the perfect type of door for you. Sliding shower door enclosure can be installed between to walls in an alcove or you can also match any sliding door to any size side panel, making it very versatile. All our sliding shower enclosures are manufactured using high-quality aluminium frames which maintain their strength and rigidity over years of use.
Information
Customer Service
Copyright © 2016 Rubber Duck Bathrooms Ltd