Call : 01642 913727 Monday-Friday: 8am - 5pm. Saturday: 9am - 5pm
35,000
+ Happy Customers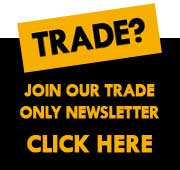 Baths
Baths at Rubberduck Bathrooms
Have a look at our wide range of Baths. We have a large variety of bath styles including steel baths, Corner, Freestanding, Rectangular, Steel and Shower Baths. This includes baths from companies such as Roca, Carron, Clearwater and Vessini, all of which provide great quality for your bathroom at prices to suit everyone's needs.
We also have Bath Accessories for new or existing bath installations such as a range of wastes, feet for Freestanding Baths and Front and End Panels to help finish off your bath installation.
Baths
Baths
At Rubberduck Bathrooms we offer a wide range of baths and bath tubs in all the popular shapes and sizes including Single Ended Baths, Shower Baths (P shaped, B Shaped and L Shaped), Corner Baths, Freestanding Baths, Baths With Grips and Handles (Twin Grip Baths), Walk In Baths for the less able and Double Ended Baths with the taps in the middle. Rubberduck Bathrooms are based in Redcar in the North East of England, UK, we can provide you with a fantastic range of baths and other products for your bathroom. Please feel free to call us on 08455430523 for any inquiries, help or recommendations.
Information
Customer Service
Copyright © 2016 Rubber Duck Bathrooms Ltd