Call : 01642 913727 Monday-Saturday: 9am - 5pm
35,000
+ Happy Customers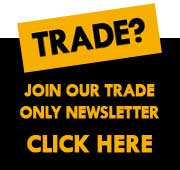 Bluetooth Mirrors
Enjoy singing in the shower? Bluetooth music mirrors incorporate speakers allowing you to play you favorite music in the bathroom while you are in the shower or bath. Listen to the radio, steam music from your phone or ipod via bluetooth and much more. Listing to Spotify in the bathroom couldn't be better.
Bluetooth Mirrors
Bluetooth Music Mirrors
Music Mirrors range available from Rubberduck Bathrooms. Browse Music Mirrors And Find The Bathroom Equipment to make the bathroom of your dreams.
See Our Reviews
Buy Your Bathroom With Confidence, See our reviews.
Information
Customer Service
Copyright © 2016 Rubber Duck Bathrooms Ltd