Call : 01642 913727 Monday-Saturday: 9am - 5pm
35,000
+ Happy Customers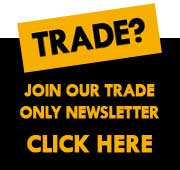 Kitchen Splashbacks
Kitchen Splashbacks are a great way to transform the look of your kitchen. At Rubberduck Bathrooms we offer a wide range of kitchen splashbacks, many which can be stuck over exsisting tiles reducing time, fitting costs and mess. Kitchen splashbacks can not only transform the look of your kitchen they also protect your walls from stains while cooking and help keep your kitchen clean and hygenic. Our range of Kitchen splashbacks can be used in the home or commercially as they are easy to clean, durable and hygienic.
Also view our range of bathroom wall boards which many are also suitable for kitchen splashbacks.
Kitchen Splashbacks
High Gloss Kitchen Splashbacks
Lustrolite High Gloss Splashbacks give the effect of glass splash backs but without the inconvenience of templating, specialist glass cutters and the expence. Lustrolite high gloss panels look great next to there matching glass panels (for around the heat area) and with matching gloss colour profiles and trims.
In this category you will find a selection of high quality kitchen splash backs.
Information
Customer Service
Copyright © 2016 Rubber Duck Bathrooms Ltd