Call : 01642 913727 Monday-Saturday: 8am - 5pm
35,000
+ Happy Customers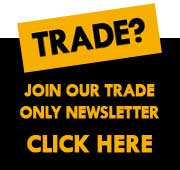 Soap Dispensers
Keeping your hands clean and sanitised has never been as important as it is today. Soap dispensers are the perfect way to store anti-bacterial hand cleaning gels and soaps in a conventant location near your wash basin. Soap dispensers are much more visually pleasing than plastic bottle many hand gels are supplied in, improving the overall appearance of your bathroom or washroom.
Soap Dispensers
Soap Dispensers Range
Soap Dispensers are available from Rubberduck Bathrooms. Browse Soap Dispensers make the bathroom of your dreams with help from Rubberduck Bathrooms.
5 Star Reviews
Buy Your Bathroom With Confidence, See our reviews.
Information
Customer Service
Copyright © 2016 Rubber Duck Bathrooms Ltd