35,000
+ Happy Customers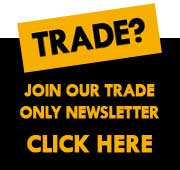 Wet Room Shower Screens
Wet Room Shower Screens are also known and wetroom glass panels can be used on a tiled wetroom floor, vinyl poly floor wetroom floor or even used on a shower tray to make a walk-in shower. At Rubberduck Bathrooms we offer a range of Wet Room Shower Screens in a wide range of sizes, colours and finishes including 8mm and 10mm thick glass wetroom panels from all the leading shower enclosure manufacturers such as Lakes Bathrooms, Scudo, Abacus, Vessini, Roman and many more.
Wet Room Shower Screens
Wet Room Shower Screens
To make a wetroom or a walk-in shower you will need a wetroom screen. Wetroom glass screens help to deflect water away from other bathroom equipment, like toilets and basins and contain the shower water inside the showering area. To make a wetroom you will need a wetroom kit and wetroom floor former as well as your wetroom glass. To make a walk-in shower you need a shower tray and wetroom glass.
Clear Glass Wetroom Glass
Clear Glass wetroom panels are the standard when making a wetroom or walk-in shower. Clear glass allows for light to flow and give the appearance of a large open space. Clear Wetroom Glass Panels come complete with easy clean glass as standard.
Smoked & Black Glass Wetroom Screens
Black Glass Wetroom Panels and smoked glass Wetroom panels are the latest trends in bathroom design. Get the designer look to your bathroom with a Smoked glass Wetroom screen.
Mirrored Glass Wetroom Panels
Add extra depth and light with a mirrored wetroom screen. Mirrored wetroom screen give a full-length mirror giving an extra usable feature to your wetroom or bathroom.
Wetroom Arms And Channels
Some wetroom screen requires additional support arms and wall channels. These are available to purchase separately.