Call : 01642 913727 Monday-Saturday: 9am - 5pm
35,000
+ Happy Customers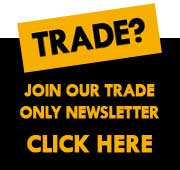 Twin Grip Baths
Bathtubs with Handles or handgrips. Twin Grip baths help users to get in and get out of the baths with the use of built-in and integrated grab handles. Twin Grip baths are baths with handles. Some baths have handles on both sides, twin grip, where others may only offer a single handle. Many of the single handle baths are doubled ended baths where the tap in the middle would fowl the handle. If you finding it hard to get in and out the bath but want to keep the bath and not change it for a walk-in shower or walk-in bath, a twin handle bath is a good choice for you.
Twin Grip Baths
Baths With Grip Handles
Twin Grip baths are also often referred to as Double-handled baths, baths with handles or Gripped Baths.
Twin Grip baths can be Double-Ended baths or Single Rectangular baths, they offer extra support in getting in and out of the bath without slipping or injury.
At Rubberduck Bathrooms we offer a range of Twin Grip baths in a range of sizes. Most standard baths are 1700mm long and 700mm wide but are available in alternative sizes to suits bathrooms. Please note that sizes of baths my vary from the labelled size due to contraction during the curring process (for example 1700x700 bath may measure 1680x690 with a tape measure).
Information
Customer Service
Copyright © 2016 Rubber Duck Bathrooms Ltd