Call : 01642 913727 Monday-Saturday: 8am - 5pm
35,000
+ Happy Customers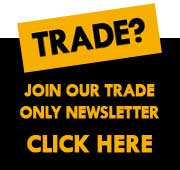 Bar Mixer Showers
Bar mixer shower valves have become the standard in showering over recent years due to their ease of use, fitting and cost. Bar mixer showers give you all the usability of a concealed valve but have all the working components outside of the wall. This allows the shower to usually be installed where the tap holes in your bath already are (in the case of a shower bath) without the hassle of removing parts of the wall and routing pipes.
Most bar mixer valves come with standardised pipe centres of 150mm, allowing easy replacements and upgrades in the future.
Our single-head bar mixer kits have all the kit you need to install a shower into a cubicle or wall against a bath. Consisting of a bar mixer, riser rail for easy adjustment of head height and a handset.
Dual-head mixer shower kits are similar to single-head but feature a fixed shower head as well as a removable handset, with the option to select one or the other. this is great for direct rinsing and even for pets such as dogs after muddy walks in the park.
If you're unsure what kind of bar mixer shower would best suit you, don't hesitate to give us a call on 01642 913727 and our dedicated team will point you in the right direction.
Bar Mixer Showers
Exposed Bar Mixer Showers
Exposed shower valves come in a range of styles, finishes and price points. From thermostatically controlled valves that use a thermostat to regulate the temperature to more traditional hot/cold mixer valves. Exposed shower valves are usually fitted inside the showering area to the wall but can be fitted outside if required. Exposed shower valves generally supply water to a handset on an adjustable riser rail, but are also available with fixed heads.
How exposed shower valves work
Exposed shower valves use water from your hot water system (either combi or tank fed) and cold water from the mains.
Exposed shower valves are perfect for combi boiler systems and high-pressure systems. If you have a tank fed system and low pressure, please ensure you choose an exposed shower valve suitable for low pressure and the pressure in your building.
Thermostatically Controlled Exposed Shower Valves
Thermostatically controlled exposed shower valves maintain the temperature of the water from the shower by reducing the flow depending on the temperature of the available water. This help to stop burning or cold shocks when another member of the household turns on a tap in the building. Exposed shower valves are also available in none-Thermostatically controlled versions which work like a mixer tap where you control the flow of hot and cold to achieve the desired temperature.
Information
Customer Service
Copyright © 2016 Rubber Duck Bathrooms Ltd