Call : 01642 913727 Monday-Saturday: 9am - 4pm
35,000
+ Happy Customers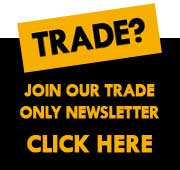 Bar Mixers Shower Valves Only
Range of bar mixer shower valves available to purchase on their own. Bar Valves only are perfect if you have an existing bar mixer shower installed which is faulty or old, but the shower head, hose and riser rail are still in perfect condition.
Bar Mixers Shower Valves Only
Bar Mixer Valves Only
Buy a bar mixer shower valve to replace your exsisting shower valve. Most bar mixer valves have a standard 150mm pipe centre allowing for one vlave to replace another without any major pipe reworking. Don't forget a shower fast fit kit.
Information
Customer Service
Copyright © 2016 Rubber Duck Bathrooms Ltd