Call : 01642 913727 Monday-Saturday: 9am - 4pm
35,000
+ Happy Customers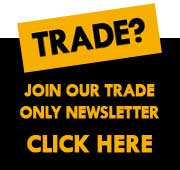 Neptune PVC Panels
Neptune PVC wall panels provide a decorative and functional interior finish to walls and ceilings in any room including bathrooms. Neptune wall panels are ideally suited to bathrooms and kitchens with many advantages over ceramic tiles.
The Neptune wall panel range provides an alternative to classic marble or stone tiles and puts an end to black mold and condensation issues. Easy to fit, and with a wide variety of colour and pattern options to choose from, you can create striking visual effects using our panels, making your home as individual as you are.
High quality, stylish and versatile, Neptune panels are designed to create the look and feel of natural marble, stone, brick and timber, providing a striking, seamless finish that is an easy to clean alternative to paint, wallpaper and tiles.
Browse Neptune 250, Neptune 400, Neptune 600 and the Neptune Ceiling ranges at Rubberduck Bathrooms.
Please Note: Neptune PVC Panels are only suitable for indoor installations.
Information
Customer Service
Copyright © 2016 Rubber Duck Bathrooms Ltd