Call : 01642 913727 Monday-Saturday: 9am - 5pm
35,000
+ Happy Customers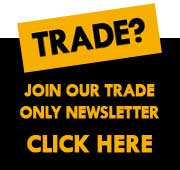 Neptune uPVC Panels
Neptune uPVC wall panels provide a decorative and functional finish to walls and ceilings in any room including bathrooms. Neptune wall panels are ideally suited to bathrooms and kitchens with many advantages over ceramic tiles.
Neptune Panels are an excellent alternative to the traditional method of tiling bathrooms. The full range of colours and styles should provide you with ample choice for your home and bathroom.Our panels are easy to install and will give your walls a classic and elegant look.
Minimum maintenance is involved.Neptune panels have been created and designed to offer several finishes and are an excellent choice of wall panelling for your bathroom, kitchen or cloakroom.
Neptune uPVC panels come in three ranges whcih include the Neptune 250, Neptune 400 and Neptune 600 ranges.
Information
Customer Service
Copyright © 2016 Rubber Duck Bathrooms Ltd