Call : 01642 913727 Monday-Saturday: 9am - 5pm
35,000
+ Happy Customers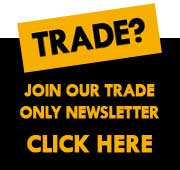 Corner Baths
Corner Baths are ideal to maximise space in a smaller bathroom, with their compact designs and features such as built-in seats they are a perfect addition to any bathroom big or small. If you have a small bathroom, a corner bath could be the perfect option for you. Our range of corner baths is manufactured and designed by experienced manufacturers and brands which makes these baths elegant addition for any bathroom. Here at Rubberduck Bathrooms, we supply corner baths from big names such a Carron and Pure Baths in a range of sizes and budgets to suit every need.
Corner Baths
Corner Baths - Space Saving Corner Baths
Corner Baths are ideal for anyone wanting to save some space, a bath with built-in seats for long relaxing soaks in the bath or big capacities, we provide a range of Corner Baths that will suit everybody's needs.
Information
Customer Service
Copyright © 2016 Rubber Duck Bathrooms Ltd