Call : 01642 913727 Monday-Saturday: 8am - 5pm
35,000
+ Happy Customers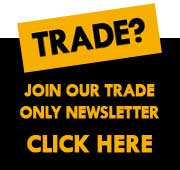 Walk In Baths
Walk in Baths are also known as easy access baths or disabled baths are baths which feature a door allowing for easy access. Many walk-in baths also feature a seating area or evening hydrolock aid or hoists to aid with access. Regain your independence with a Walk-in bath from Rubberduck Bathrooms, perfect for those with limited mobility and stability to easily bathe themselves. From regular single-ended tubs with side doors to remove the need to step-over or with motorised seats to lift and lower the user in, to seated deep-soakers for those who struggle to lift themselves, Rubberduck Bathrooms has a wide range of walk-in baths to suit you and your loved ones.
Walk In Baths
Walk In Baths & Easy Access Baths
Easy access baths feature doors or hoists to help people gain access. Baths with doors all the user to entre the bath by walking in before filling or showering and man feature high level seat making it easier to get up from the bath. Our range of disabled baths feature hoists or hydrolic seat which lift your up out of the bath or out the bath completely.
Information
Customer Service
Copyright © 2016 Rubber Duck Bathrooms Ltd