Call : 01642 913727 Call Mon-Sat: 9 - 4, Showroom Mon-Sat: 9 - 5
35,000
+ Happy Customers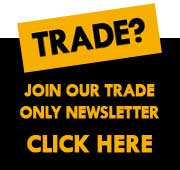 Fill Valves - Float
A toilet fill valve, is often called a float valve or float, and is what fills a toilet cistern to the correct level. It also replaces an old fashioned ball valve making your cistern more efficient. Our range of toilet fill valves, floats, includes our flagship universal 4 in 1 fill valve which is the only valve in the world that allows installers the choice of bottom or side entry in one valve.
Fill Valves - Float
Fill Valves - Float Range
Fill Valves - Float are available from Rubberduck Bathrooms. Browse Fill Valves - Float make the bathroom of your dreams with help from Rubberduck Bathrooms.
5 Star Reviews
Buy Your Bathroom With Confidence, See our reviews.
Information
Customer Service
Copyright © 2016 Rubber Duck Bathrooms Ltd