Call : 01642 913727 Monday-Saturday: 9am - 5pm
35,000
+ Happy Customers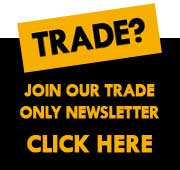 Rectangular Trays
The Zamori 35mm Rectangular Shower tray range from Rubberduck Bathrooms focuses on the most popular sizes in the UK for both shower enclosures and walk in showers. Zamori 35 trays are compression moulded they are produced EXACTLY the same every time. So there is no warping, no non-draining trays and all trays are completely flat on the undersurface! Although strong and durable, the trays are lightweight with no 35mm tray weighing more than 25kg.
Rectangular Trays
Zamori has over 60 trays, the largest range of 35mm shower trays available in the United Kingdom.
All Zamori trays are acrylic capped with a 18mm x 18mm x 1.2mm square tube, formed to be the exact shape of the tray, to ensure rigidity for a lifetime of use.
The Zamori trays are flat on the under-surface; this makes installation and levelling very easy.
At 25kg or less all Zamori trays can be handled by one fitter.
Information
Customer Service
Copyright © 2016 Rubber Duck Bathrooms Ltd