Call : 01642 913727 Monday-Saturday: 9am - 5pm
35,000
+ Happy Customers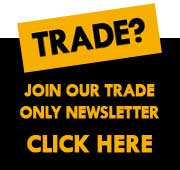 Showerwall Panel Kits
Showerwall Kits. To make things easier, we at Rubberduckbathrooms, have created kits with everything you need to install Shower Wall either in a two wall or three wall configeration. Our Shower Wall kits come with everything your need to install Showerwall and us only Showerwall branded silicone and adhesives to conform with Showerwalls Guarantee Terms & Conditions. Sits are available in a range of sizes. Follow the licks below to find the Two Sided Kit or Three Sided Kits you require.
Showerwall Panel Kits
Shower Wall Kits
In this category you will find a selection of premade Showerwall kits which will allow anyone to purchase the boards required for their shower area.
Information
Customer Service
Copyright © 2016 Rubber Duck Bathrooms Ltd