Call : 01642 913727 Monday-Friday: 8am - 5pm. Saturday: 9am - 5pm
35,000
+ Happy Customers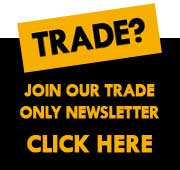 Sagittarius
Sagittarius feel that their products should perform as well as they look. To be able to offer this commitment of quality as standard, Sagittarius are very specific about the manufacturers they use, and ensure they have the same attention to detail in place that Sagittarius want to offer to you the purchaser. Such is their confidence in their manufacturers, Sagittarius offer a 10 year guarantee against manufacturing defects (excludes moving and serviceable parts, neglect and abuse) and 10 year guarantee on the chrome plating.
All products are manufactured to the highest standards, which include BS5412, BS1010, TMV2 & TMV3. Most products incorporate WRAS approved components. Such is our commitment to quality and customer peace of mind.
Sagittarius
Sagittarius
Sagittarius range available from Rubberduck Bathrooms. Browse Sagittarius And Find The Bathroom Equipment to make the bathroom of your dreams.
See Our Reviews
Buy Your Bathroom With Confidence, See our reviews.
Information
Customer Service
Copyright © 2016 Rubber Duck Bathrooms Ltd